About Four Seasons Cleaning – Jacksonville's #1 Maid Service
Four Seasons Cleaning is so much more than just a home cleaning service. We are a locally owned and operated company dedicated to giving our customers back the time they deserve to enjoy the things they love. We aim to restoring balance to your life by taking care of your home. We know how fast life can move and we want our customers to enjoy their downtime, not spend it cleaning your home.
Our house cleaning services cover every inch of your space. We can freshen up your bathroom, invigorate your kitchen, and restore your bedroom to ensure you have the beautiful and clean home you deserve. We'll get deep into the corners and crevices to rid your space of any dust, germs, and bacteria to deliver a home that is both spotless and healthy.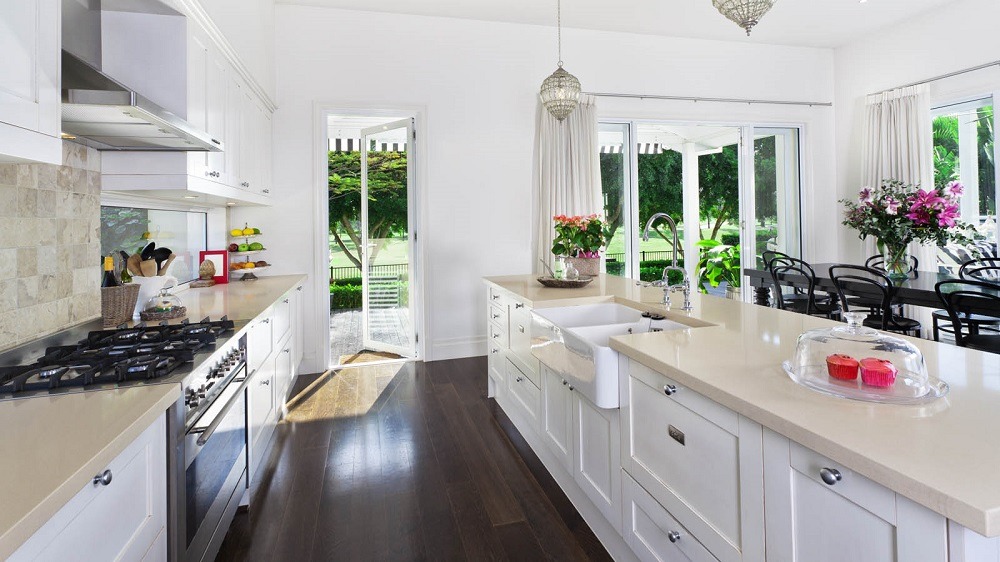 You Expect A Lot, So We Deliver More
We know that no two houses are the same, so there's no reason cleaning services should be the same, either. At Four Seasons Cleaning we take the time to listen and understand your needs. When you request a free estimate, we will work with you to create a custom cleaning program that will fit both your lifestyle and budget. If you ever have any concerns or need to make changes to your service, we're always just a phone call away.
Some of our most common services include:
Weekly, bi-weekly and monthly cleanings
Holiday cleaning
Maid services
Move-in and move-out cleaning
Specialty cleaning
In addition to our free estimate and customizable plans, we also offer:
100% satisfaction guarantee
Over 10 years of cleaning expertise that ensures the best clean possible
Locally owned and operated right here in Jacksonville, Florida
No Franchises, subcontractors or 1-800 numbers
Extensive cleaning processes that make sure we don't miss an inch of your space
Licensed, bonded, and insured professionals
Free cleaning estimates
Specialized cleaning products
Advanced technology
A Company You Can Trust
Four Seasons Cleaning knows that our team members are our greatest asset and we recognize the power of our people. For this reason, we conduct extensive background checks and all applicants are carefully screened so that you can have peace of mind with opening your home to us. This process ensures that the individuals we hire, and those that you have in your home, are truly dedicated to providing you with a job well done.
Training is crucial to us, and no team member enters your home without it. In fact, each new employee, despite background or prior experience, is required to attend a comprehensive, week-long training program. It is only upon completion of this program that the new team member becomes certified to clean.
Customer Satisfaction is Our Number One Goal
The Four Seasons Cleaning team is dedicated to serving you inside and outside of your home. As a professional cleaning company, our office staff handles all the paperwork and management details so you don't have to. We take care of the Social Security, federal, state, and local taxes for our employees, and all the paperwork that comes with it. Our services are backed by our 100% satisfaction guarantee. If you aren't completely satisfied with our services, just let us know and we'll be sure to come back and make it right!